Straightheads: Official Site's New Look
Posted at 11:24 AM (PST) on Monday, January 9, 2006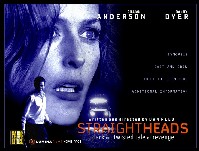 The official STRAIGHTHEADS site at Lumina Films has a new look.

Currently in post-production, STRAIGHTHEADS is the first film out of Panic Attack's stable. Panic Attack is Lumina Films' thriller label which aims to bring sophisticated and stylish thrillers to the international marketplace.

STRAIGHTHEADS is directed by twice BAFTA nominated conflict documentary maker Dan Reed.

Thanks, Irre and Wendy!