Gillian's Birthday
Posted at 10:01 AM (PDT) on Friday, July 22, 2005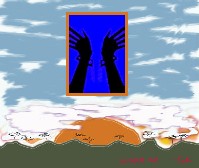 Some of you have been asking where to send gifts for Gillian's birthday (August 9). Gillian would prefer no gifts for herself. Instead, she would really appreciate it if her fans would support the Zimbabwe Benefit Foundation which is in urgent need of donations. She is a member of the advisory board of this foundation and her husband is one of the directors.

The Zimbabwe Benefit Foundation was launched in May 2004, against a backdrop of the rapidly deteriorating situation in Zimbabwe and the desperate need to raise funds for welfare for victims of political persecution. Under the patronage of Archbishops Desmond Tutu and Pius Ncube, they have attracted a prestigious and influential advisory board, who have helped to keep the Zimbabwe issue on the world media and governmental agenda. With their support, ZBF has started to raise funds and deliver relief to the victims of political violence in Zimbabwe.

For instructions on how to give, click here. No donation is too small. Every little bit helps.

All donors may send us greetings for Gillian which we shall forward to her on her birthday. Please limit your messages to no more than 60 words. And please let us know how much you've donated so that Gillian may also be informed of the grand total raised.

Thank you very much for your support!