To Be Personalized Photo #3
This item is a color photograph of Gillian Anderson. The winner gets to decide how Gillian should personalize the photograph but Gillian reserves the right to edit the text that is submitted.
The photo will be signed by Gillian Anderson and comes with a Certificate of Authenticity from The Official Gillian Anderson Web Site.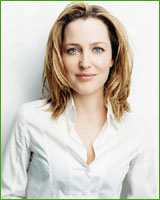 Click to Enlarge